National Air & Space Museum Scavenger Hunt
Make your next visit to the National Air & Space Museum a memorable one for your students.
Under one roof students will find the first plane to fly, the first plane to break the sound barrier and the Apollo 11 capsule that took Armstrong, Aldrin and Collins to the moon in 1969.
They can even touch a piece of the moon rock!.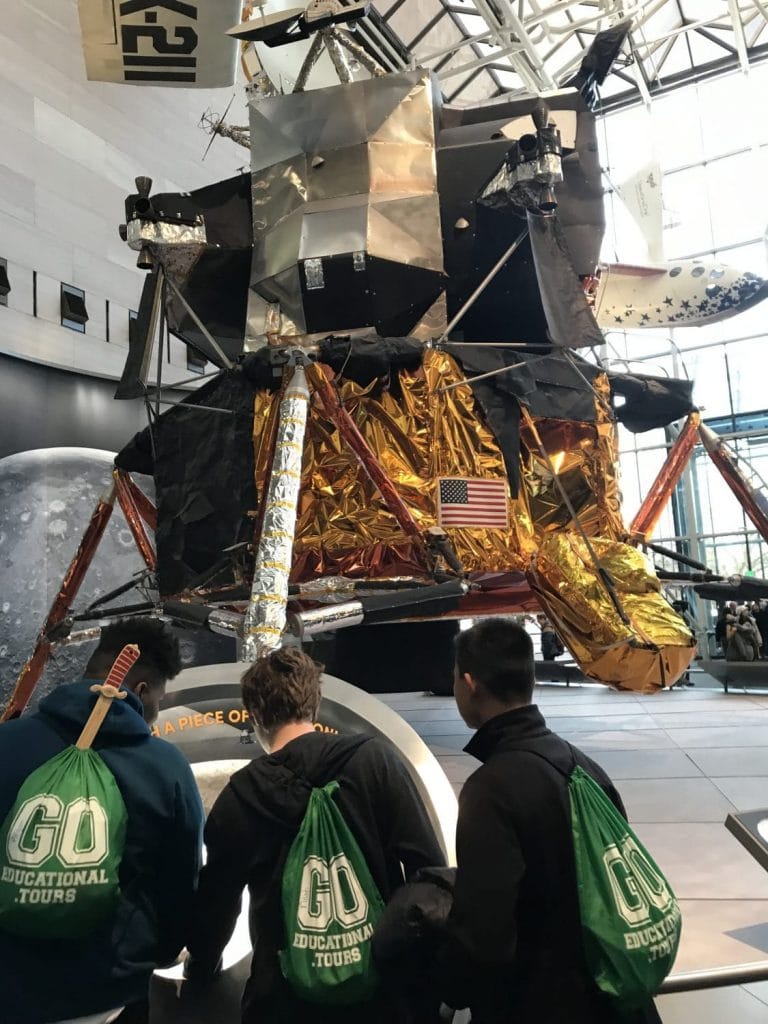 Engage your students and have them explore the museum using our GO Educational Tours scavenger hunt.
You can prepare students for their visit by having them get the app. GO Flight App Link.
Air & Space Scavenger Hunt