Alcatraz Prison: Perfect for San Francisco Educational Trips
Alcatraz Island has been many things in its long history. Today, we know it as a famous prison holding some of the most famous criminals in America back in the day. Made even more famous by the 1979 movie Escape from Alcatraz starring Clint Eastwood. But not many people know of its history before it was a famous prison. Anyone can tour this famous island and spend either a half or full day exploring the island and the prison itself.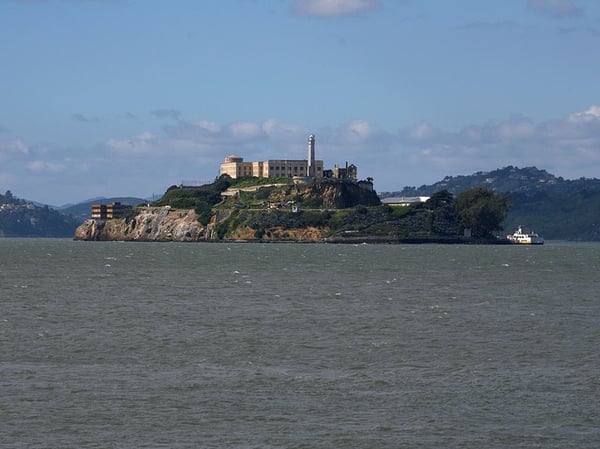 Image of Alcatraz Island from the bay.
The 22-acre island has lived many lives in San Francisco bay. The island was first discovered in 1775 before it was sold to the U.S. government 74 years later. Alcatraz was the site of the first lighthouse on the coast of California and soon became a permanent military detachment and home base for military officers. The base was relatively inoperative so it was repurposed to serve as a prison.
The original fortress constructed on Alcatraz was demolished and rebuilt by the inmates themselves. The prison was able to house 450 convicts but no more than 250 inmates were situated on the island at any given point in time. The prison operated for 29 years before it was shut down because of its expensive operation in 1963. Some questionable activity did occur during the reign of the prison.
Classroom on an island?

Alcatraz is a major tourist and educational destination for the San Francisco Bay Area. People from all over come to learn about how this once Spanish settlement became the prison it's known to be today. It's very popular with students visiting on class trips. Information on hours & operations, group ticket purchase, and things to do can all be found on their website.
By: Zane Anderson, Marketing Intern