What Should You Expect on Your School Trip To Italy?
Italy which is often referred to as Italia is a beautiful and charming country with so much to offer. From it's rich and vibrant history to the unforgettable dining experiences you are sure to remain amused and intrigued for your entire duration. Yes of course, you should expect pizza and pasta as these are strongly connected to the Italian culture but there's more. Italian art played and continues to play a fundamental role in its history and culture. Additionally, Italy is home to many well known fashion brands and is seen as a fashionista country.
Food
Italy has been able to create a dominating presence in the food industry across the world. However, while in Italy be prepared to have some of the tastiest and memorable dishes. Food is an important part of Italy's culture as this is seen as a time to unwind and enjoy the presence of those you are dining with. Eating in Italy is very social and should be treated with a great amount of respect. You can expect eating to be more of an experience and less of something that is automatically done. No school trip is complete without a true Italian style dining experience.
Art
Art in Italy is nothing new and has been around for hundreds of years. For that reason art is ingrained into Italian history and highly respected. It is an intrinsic part of Italian culture and is seen just about everywhere as you walk about from buildings, to historical sites or even monuments posted around the country. It is common to find an artistic piece in just about every region or city. Italy is also known as the birthplace of the Renaissance era, which is seen as a turning point in the artistic world. Some of the most world recognized art pieces can be found in Italy. So keep an eye out for all of the beauty that awaits you on your educational trip!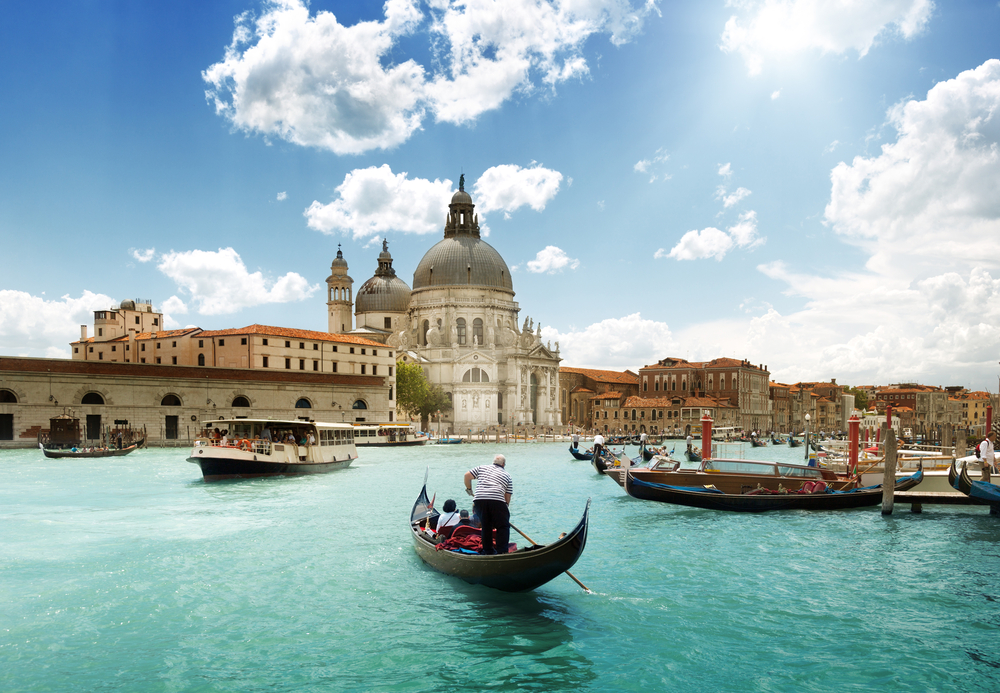 Gondola boat in Venice, Italy with the Santa Maria Della Salute behind.
Fashion
"Speak French. Drive German. Dress Italian. Spend Arab. Party Caribbean." Italy has been dubbed as one of the world's fashion capitals as many clothing and fashion brands have originated from Italy such as Versace, Moschino and Gucci to name a few, it is safe to say that Italy is a fashion capital. In fact the first internationally recognized fashion week occurred in Florence in 1951. Italy is fashion and you can see this by the way Italians dress as it is very simple yet chic and elegant. The fashion scene in Italy is promising especially for those on a school trip.
Italy is a well rounded country with so much to offer making it ideal for any school trip. There's the memorable food scene, detailed art pieces as well as the fashion the country is well known for. The expectations should definitely be held high for such an unforgettable country like Italy.