National World War II Museum
Since its opening day on D-Day – June 6, 2000 – nearly two million visitors have toured the National WWII Museum. A must-see for history lovers and all patriots, it has been designated by the U.S. Congress as America's official WWII Museum. Powerful images and extraordinary artifacts bring to life the American Spirit, the courage, teamwork and sacrifice of the young men and women who won the war and changed the world. From the 1930s prelude to war, to the Normandy Invasion and the battles of the Pacific Islands, visitors trace America's role in the war and on the Home Front.
The Louisiana Memorial Pavilion houses The Union Pacific Train Station, an immersive exhibit which allows guests to experience the sights, sounds, and emotions of going to war. From the beaches of Normandy to the sands of Iwo Jima, the Louisiana Memorial Pavilion gallery and exhibits tell the stories of dozens of amphibious landings and thousands of men and women who made the Allied victory in World War II possible. The museum's pavilion atrium includes a reproduction of the LCVP (Landing Craft Vehicle Personnel) or Higgins boat that carried thousands of Allied soldiers to the beaches of Normandy during the D-Day invasion of June 6, 1944, and a soaring Douglas C-47 aircraft.
The Victory Solomon Theater Pavilion is home to the Solomon Victory Theater, featuring the exclusive cinematic experience from producer Tom Hanks, Beyond All Boundaries; the Stage Door Canteen, a unique entertainment venue that showcases the music of the war years as sung by The Victory Belles and The American Sector Restaurant + Bar.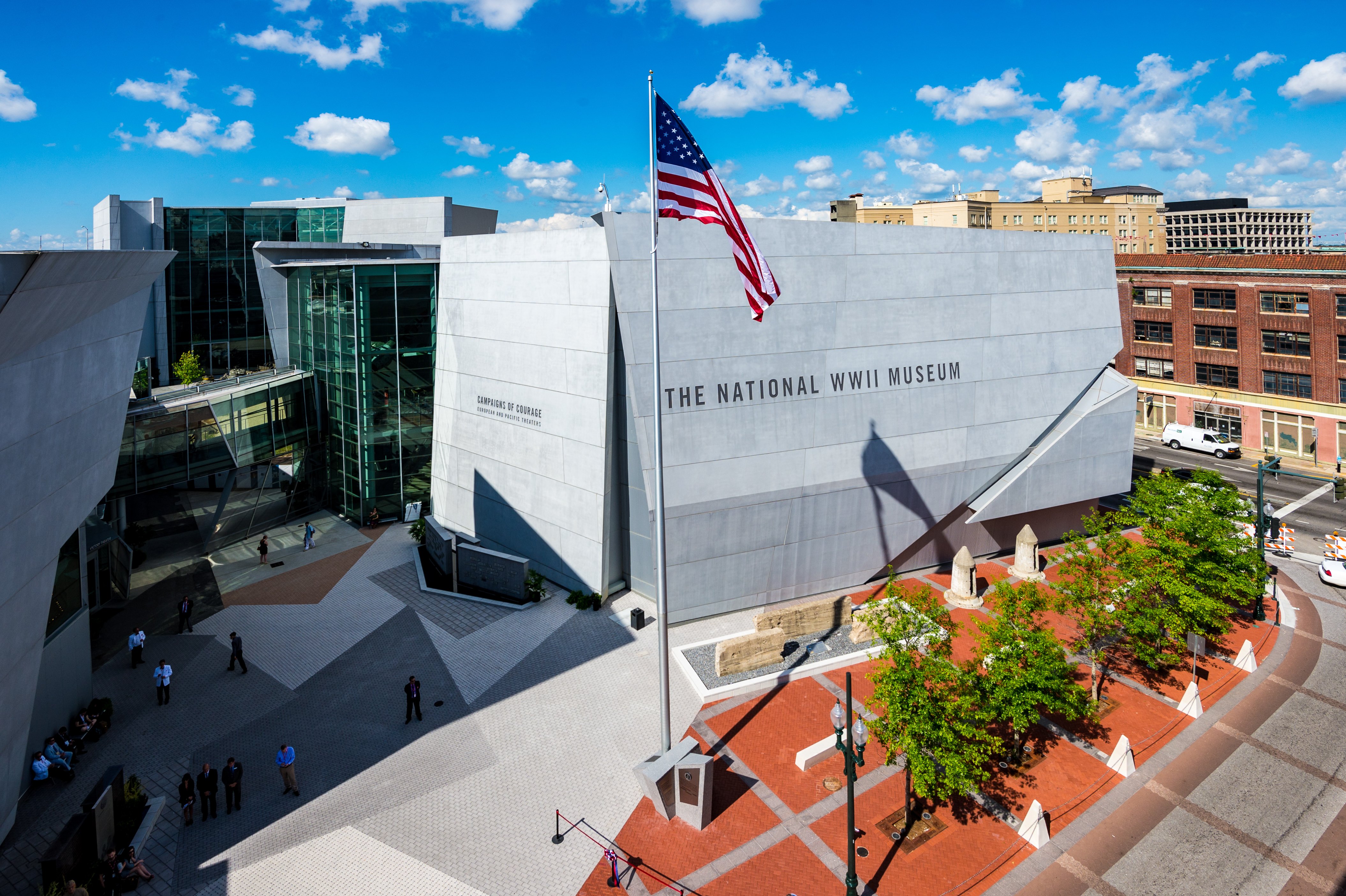 Step inside the Museum vault, climb into a Sherman tank, and get insider access found nowhere else—it's all part of Behind the Lines, the exclusive VIP tour of The National WWII Museum. Guests will be treated to hours of behind-the-scenes access like never before with our new, updated tour, which includes three hours with a curator and two hours in the vault—more than twice as much time as previous tours. Participants see and feel artifacts and rarely seen treasures alongside historians, and attend an exclusive curator's luncheon in our private dining rooms. A second-day ticket is included, which allows tour members the opportunity to explore every facet of the Museum's public space at their leisure.
Amazing experiences like this one is just a small amount of what New Orleans can offer on an educational field trip. Click here for itineraries of our other fun and exciting destinations.