Norway: An Untapped School Trip Destination?
When people think of Norway, they usually think of Vikings, snow and the hit movie Frozen. But there is so much more that this Nordic country offers to travelers. From the fjords off the southern coast to the arctic circle and the chance to view the northern lights. It is the perfect country for student educational school trips. It truly is an untapped school trip destination.
Cultural Experience

Cuisine

Safety
Cultural Experience
Norway offers a unique cultural experience for students to appreciate and learn. From Norse mythology and legends to modern technology and being a leader for sustainable energy. Students can learn so much from a country that is not only beautiful with their landscapes and scenic views, but the people as well.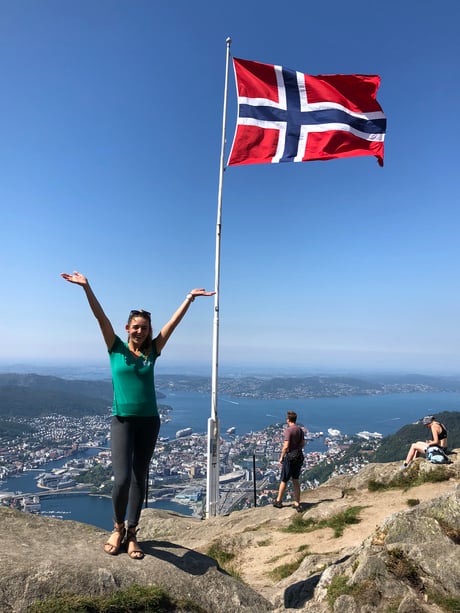 Cuisine
When people think of Norway or any Nordic country, they assume that all they would eat is fish. They would be wrong, while Norwegians do eat many fish dishes the cuisine of Norway is quite extensive. Modern Norwegian cuisine, although still strongly influenced by its traditional background, has been influenced by globalization: pasta, pizza, tacos, and the like are as common as meatballs and cod as staple foods.
Safety
Norway is one of the safest countries in the world. As an American student traveling to an international destination, one of the most desirable things about Norway is they all speak English. Making communication effectively easy for everyone. However, it is useful to learn the basics for a simple conversation and it's respectful to the culture.
Start Planning!
Norway can also be depicted as a year-round destination. Not only is every season absolutely stunning, but it offers a completely different perspective for students to experience. Thinking about taking your students on a culturally enriching trip? Then check out our "Go Viking" tour and let's start planning the trip of a lifetime!