School Trip Destination Ideas
Picking a destination that fits your groups wants and needs is a crucial component to a successful school trip. Destinations can be catered to a variety of age ranges. We present to you the following destinations that are most common among the age range that our travelers adventure to:
Elementary School: Williamsburg, Virgina; Boston, Massachusetts

Middle School: Washington, D.C.

High School: Montreal & Quebec City, Canada ; Orlando, Florida

College: New York City, New York ; Norway
Elementary School Trips
Looking for a safe, educational and fun school trip idea for elementary students? We suggest to consider Williamsburg!
Williamsburg is a city located in Virginia and the home of the Virginia Colony from 1699 to 1780. Learn more about the attraction, the 'Storming of the Palace'.
Visit our Williamsburg Itinerary here!
_______________________________
Consider Boston, Massachusetts for your next school trip destination. From visiting the Freedom Trail, to the New England Aquarium, to Fenway park, our team of dedicated travel specialists are here to help you plan.
Visit our Boston Itinerary here!
Middle School Trips
Washington, D.C. is the perfect destination idea for your middle school trip. Students have the opportunity to visit the United States Capitol building, Monuments and Memorials, The White House, and more!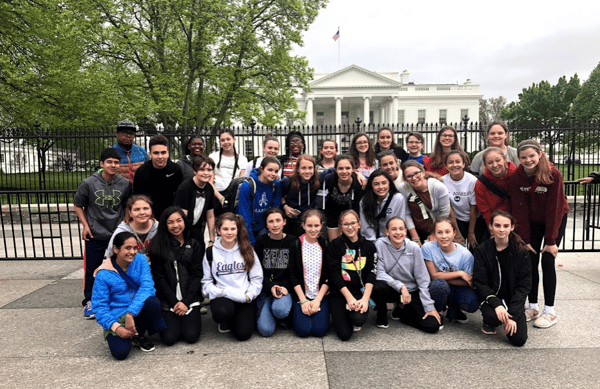 Students on a tour with GO Educational Tours at the White House.
Visit our Washington, D.C. Itinerary here!
High School Trips
Montreal and Quebec City are great options for students as they discover a new language and culture. Experience French-Canada in spring or in the winter. See the Carnaval de Quebec with the ice castle and sculpture and tobogganing on the Terrace Dufferin. Explore the only remaining walled city in North America. Combined with Montreal and the famous underground city and the Vieux "Old" Montreal is sure to make for a memorable experience.
Visit our Montreal & Quebec City Itinerary here!
_______________________________
Have your students been waiting for an amazing school trip? Has the student council asked about a trip to ORLANDO? Well you are in luck! GO Educational Tours offers an extensive list of attractions in and around the Orlando area.
From Disney World to Universal Studios, from NASA to the Midway Airboats, we offer an attraction for any budget or age! Choose Orlando for your next High School Trip Destination!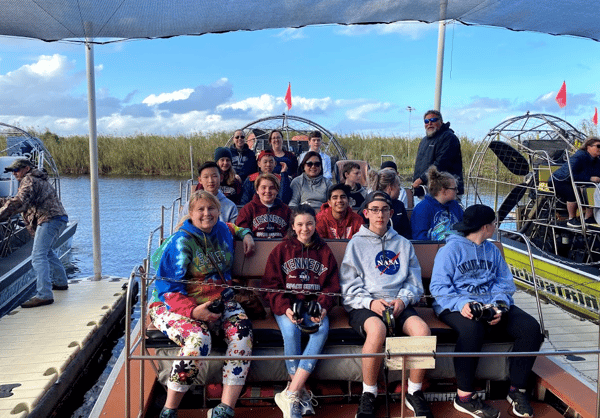 Students on the Midway Airboats with GO Educational Tours.
Visit our Orlando Itinerary here!
College Trips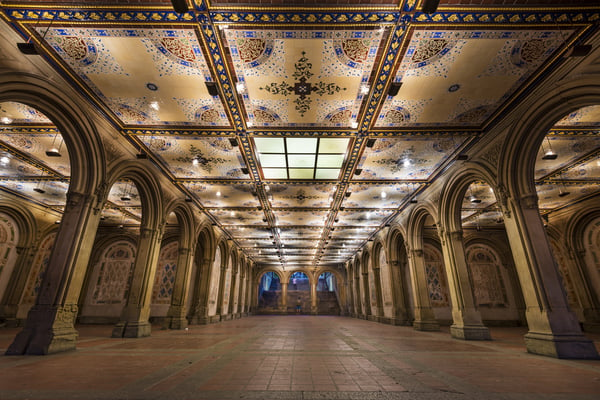 New York City at Bethesda Terrace underpass in Central Park.
Visit our New York City Itineraries here!
View our Norway Itineraries here!
When you start planning your next school trip, consider these amazing destination ideas. At GO Educational Tours, our travel specialists are here to help planning easy, customizable and personalized!