Top Atlanta School Field Trip
Attractions
Atlanta, Georgia is a city known for its southern hospitality and great school field trip attractions. There are great sites and attractions to quench any thirst for curiosity. Those top school field trip attractions are the MLK Historic site, the Georgia Aquarium, and Coca- Cola World.
MLK Historic Site
The Martin Luther King, Jr. National Historical Park is located just a few minutes away on the eastern part of downtown Atlanta. It is the most visited attraction in the city. Firstly, students get to discover the King Center. The King Center explores Dr. King's life and works. Then, above all, students go to his birthplace home to the Ebenezer church. Here, his grandfather was pastor from 1914 to 1931 followed by his father. Dr. King is co-Pastor until his death in 1968. Among his many achievements, he is the youngest person to receive the Nobel Prize at the age of 35. And so all of these aspects and more are why a school field trip to The King Center help students learn about the legacy of Dr. King's life and work is so important.
Georgia Aquarium
The Georgia Aquarium is a unique aquarium to discover. It includes exhibits of various ecosystems from around the world. The most notable is the whale shark tank. Students can see these magnificent and rare species up close against a 2-foot thick glass. A class trip to the Georgia Aquarium is a must as students learn about aquatic life and how to protect it. The aquarium offers various guided programs for a deep dive educational experience.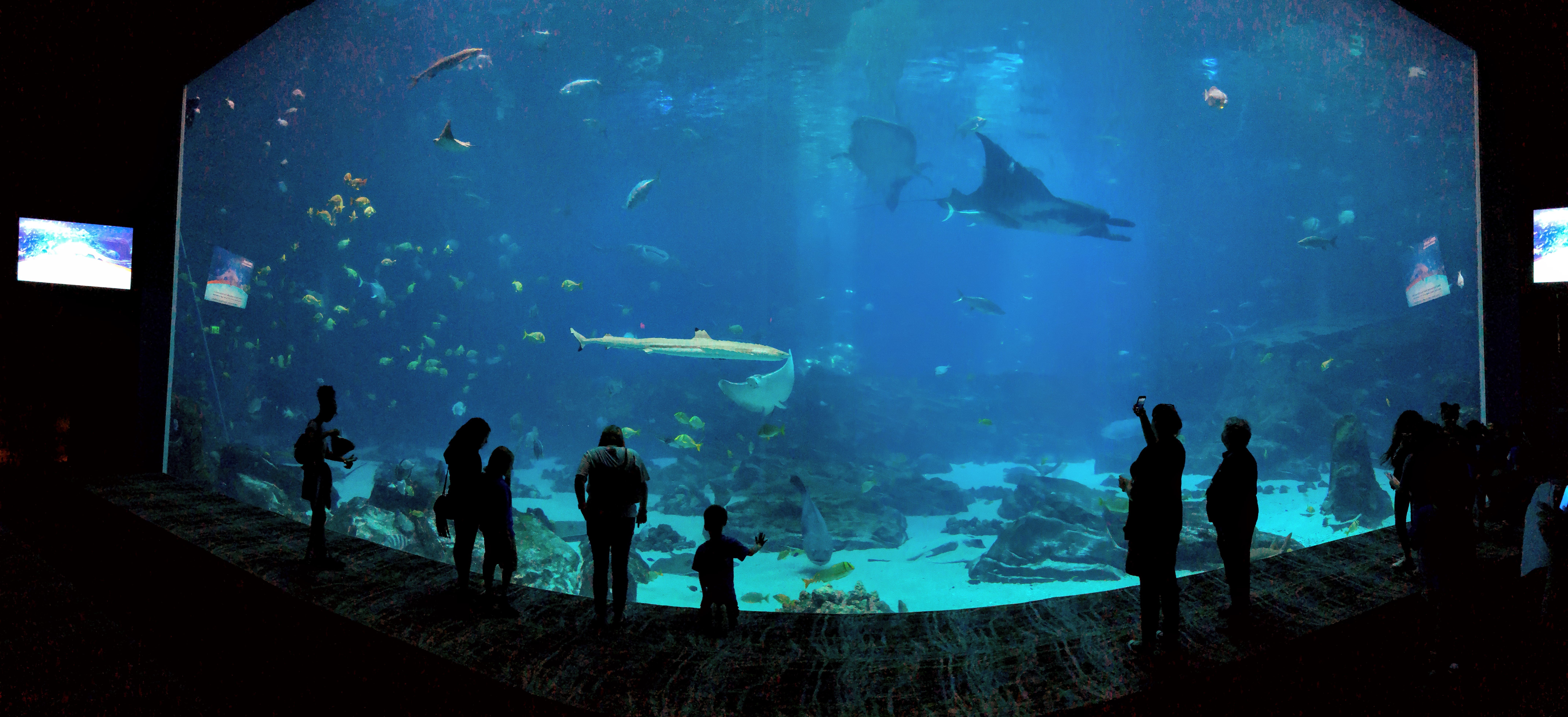 Large ocean life tank at the Georgia Aquarium!
World of Coca-Cola
Coca-Cola Worlds facility is founded in 1990. Coca-Cola World goes in-depth about how one recipe becomes one of the most popular beverages in the world. Walking in we are greeted with a complimentary beverage. Then students move onto the Coca Cola theater which shows a 6-minute film celebrating life's memorable moments in the perspective of different people of all ages, gender, and cultures. At the end of the visit, students sample various soda flavors from around the world. A class trip to the Coca Cola World refreshes student's curiosity about the history and science behind one of the most popular beverages in the world.