Virtual Chicago Field Trip
Chicago is home to awe-inspiring museums, iconic architecture, and world-famous sites, and you can explore them all without leaving your living room with virtual tours and experiences. While traveling with large groups isn't the thing to do at this time, these virtual Chicago field trip ideas are a great substitute.
Art Institute of Chicago
The Art Institute of Chicago is known for their astounding collection, which includes some of the most famous paintings on the planet. And more than 40,000 of their works have been digitized in high-resolution, so you can explore them from the comfort of your own home.
Chicago History Museum
Delve into Chicago's rich history with the Chicago History Museum's entire portal of online exhibitions, which presents a fascinating look at our city's past. Learn about the Great Chicago Fire, the life of Abraham Lincoln, the Haymarket riots, and the evolution of Chicago's culinary scene. One of their coolest digital experience is the Chicago θθ Project, which offers free virtual reality experiences of defining Chicago moments like the SS Eastland Disaster and the 1933 World's Fair.
Museum of Science and Industry
Keep the whole family entertained with the new Science at Home series from the Museum of Science and Industry. The kid-friendly activities and videos cover a wide variety of topics, from basic engineering to kinetic energy to human biology.
Lincoln Park Zoo
Lincoln Park Zoo is one of the largest and oldest free zoos in the country. Go inside the habitats and meet some of the zoo's most exotic residents during regular live streams. Watch immersive videos of colorful flying birds, galloping giraffes, swimming seals, and playful meerkats on the zoo's Facebook page. You can participate in virtual drawing challenges, ask a zookeeper questions, and more.
Millennium Park
Millennium Park is the green heart of Chicago. The lakefront park is home to iconic public art, outdoor concerts, skyline views, seasonal ice rinks, and more. The centerpiece of the park is Cloud Gate, aka "The Bean", one of Chicago's most famous attractions. It's also where you'll find the soaring Pritzker Pavilion, home to the popular (and free!) summer movie series, the tranquil Lurie Garden, and so much more.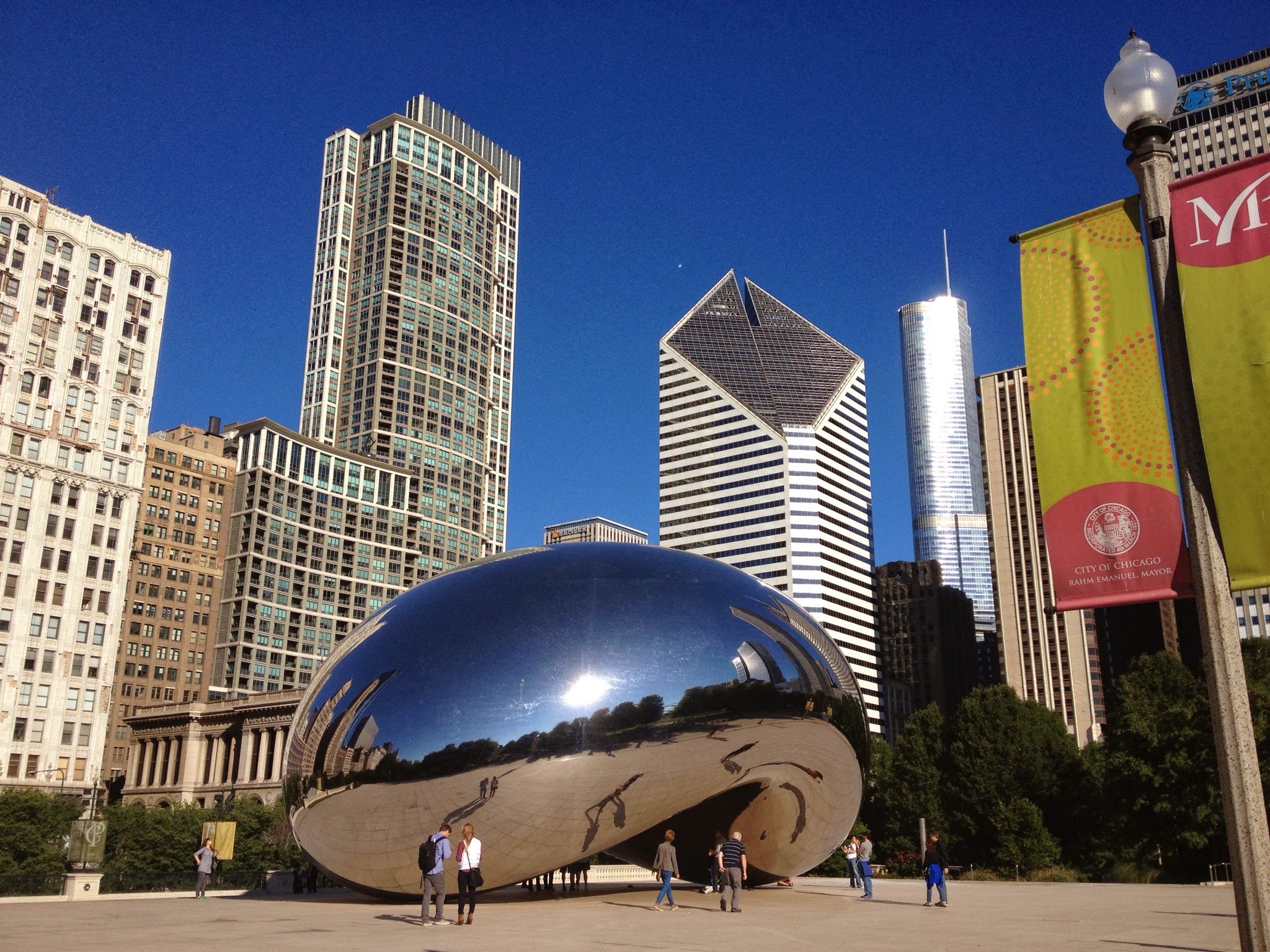 As you can see, Chicago has all you would need to enjoy a virtual Chicago field trip. For now, this is a great way to experience all the windy city has to offer. But when traveling can become our normal again, see our great itineraries for trips to Chicago.