Washington, D.C. School Trip to The
U.S. Capitol Building
The United States Capitol, often called the Capitol Building, is the meeting place of the United States Congress and the seat of the legislative branch of the U.S. federal government. It is located on Capitol Hill at the eastern end of the National Mall in Washington, D.C. Below we'll discuss the different ways you can see the Capitol for a Washington, D.C. school trip to the U.S. Capitol Building.
Field trips to the U.S. Capitol can be a powerful learning experiences.
The Capitol is open to school groups for guided tours only. Tours are conducted 8:45 AM – 3:30 PM, Monday through Saturday. The Capitol is not available for tours on Sundays.
You may want to include additional time in your schedule to view the House and Senate Chamber galleries and to visit your representative and / or senators' offices. The gallery of the Senate Chamber is open to visitors when the Senate is in session. The House of Representatives Chamber gallery is open to visitors when the House is in session and additionally 9 AM – 4:30 PM, Monday through Friday when the House is not in session. Gallery passes may be obtained from the office of your senators or representative. Use the Find your Representative feature in the banner by entering your ZIP code or view by state. Find your senator on the Senate website.
All visitors view the historic areas of the Capitol on a guide-led tour. The tour includes visiting the Crypt, the Rotunda, and National Statuary Hall. The tour does not include visiting the Senate and House Galleries, which require separate passes.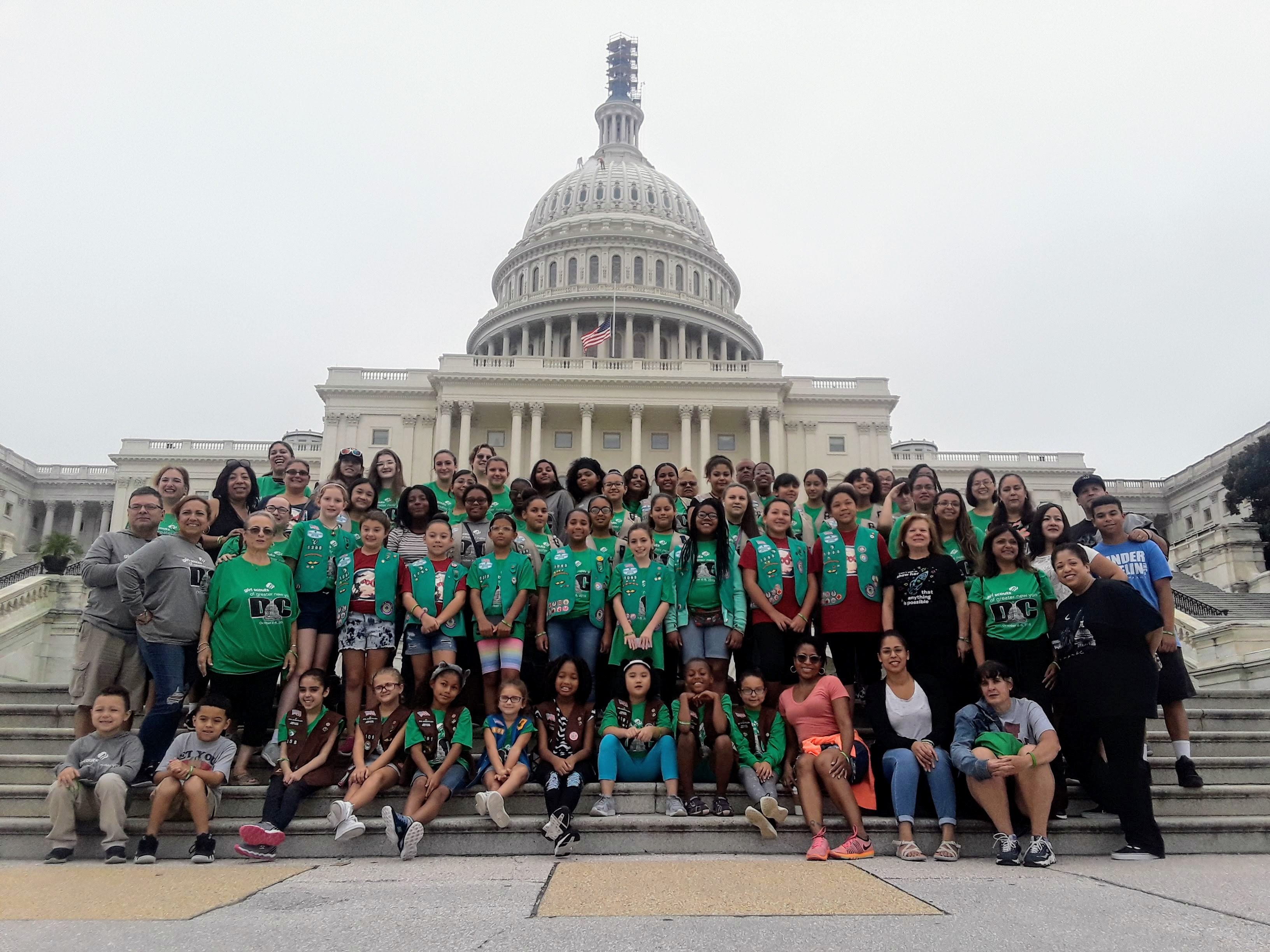 The Capitol Visitor Center welcomes visitors from across the United States and around the world. Identification is not required to enter the Capitol or to enjoy a tour.
All tours, programs and activities are free of charge.
As the center of our democracy, it is very important that students have the opportunity to see where our countries laws are created and ratified. The history of the building, but also the history of our Founding Fathers and people who stood up for what was right and didn't back down.
On your next school trip to Washington, D.C., we highly consider a stop at the United States Capitol Building. Check out our itineraries by clicking the link below!