Flying On Your Next School Trip to Italy
From your hometown to Italy, what should you really expect before, during and after the journey? Yes, there is no doubt the flying time is rather lengthy and can leave one bored and fatigued. Those are the common downsides to traveling but look at the bright side, you're about to take a school trip to Italy, a desired destination my many. This is what you should expect before, during and after your flight to Italy.
Before
Preparation is important when traveling, especially overseas. Yes, this involves packing luggage with all essentials but there are other things students can do to prepare. Before embarking on your school trip to Italy, it is important to ensure that you have all the correct documents and that they are current. Passports are essential to your trip as this is an international flight and a requirement for entry. Additionally, due to lengthy flying times snacks are vital. Packing your favorite snacks can save you money and helps pass the time during layovers. Besides physically packing items, it is important to mentally prepare as well as just about everything is different. Different time zones. Different foods. Different cultures. All of which students will learn about on their visit.
During
During flight students can expect to be served meals. How many meals and the type all depends on the time of day and the duration of the flight. Students traveling to Italy have an array of options for entertainment as they can watch TV, movies, play games, listen to music or sleep if their excitement allows them to.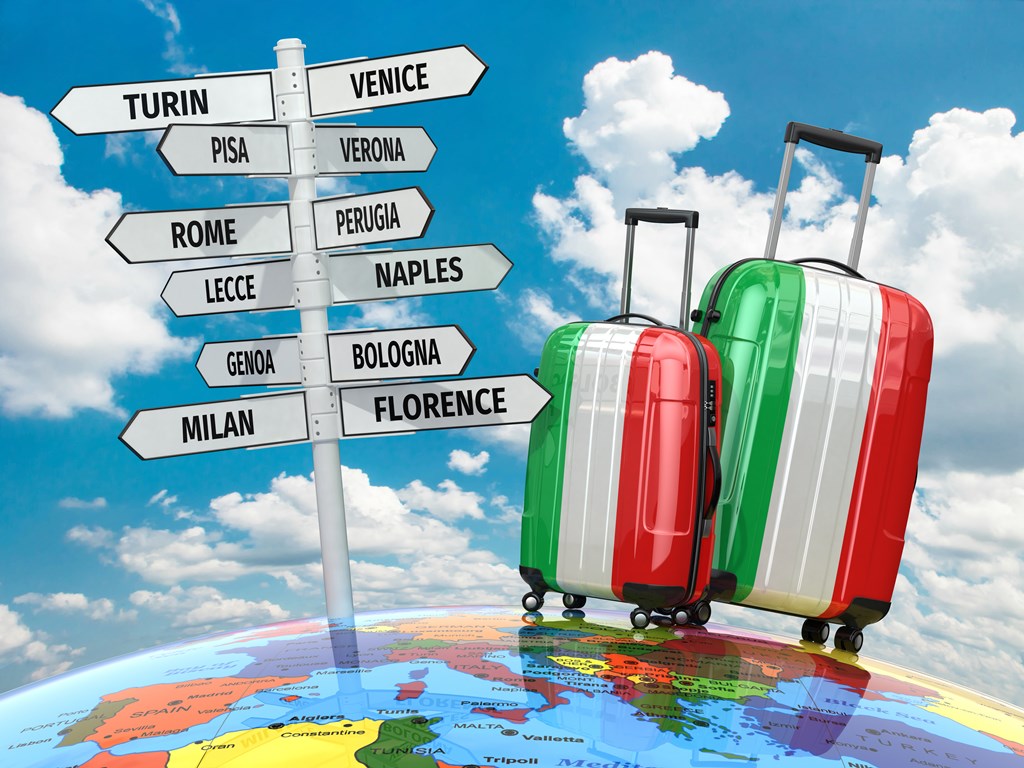 Image depicting the various cities in Italy
After
Upon arrival in Italy, students will have to undergo immigration checks. This is standard and required by all foreigners entering the country. Student's passports will be stamped to indicate approval for entry into the country. It is important to note that if there is a previous layover in a Schengen country students should not expect to undergo immigration checks again.

Flying to Italy can be lengthy and exhausting due to the various procedures and checks. However, those on a school trip to Italy should be discouraged as this is an opportunity for learning and creating unforgettable memories. Now that you know what to expect, pack your bags and get excited because you're about to visit Italy!